Switching from a shared host to VPS with Digital Ocean
After getting frustrated by slowness and lack of control over my websites on shared hosting I started to look for a VPS to host my websites.
I initially looked at Amazon's AWS, but EC2 didn't have enough RAM nor disk IOPS to host the database and website at the same time. AWS was free for a year but it would cost too much after that time just for me to host some modest websites. On top of that their DNS management also cost money.
I then found Digital Ocean who were offering a 1 CPU, 512MB RAM, 20GB SSD VPS for $5/month. Which was $3 less than I was playing for shared hosting! The only downside is that I have to do everything myself, but actually it was much more of an upside for me.
So, when I came to cancel my old host this stat came up:
it has been 2494 days since 2006-10-24
Nevermind! I promptly moved all my files across to my new "Droplet".
The graphs below show the average timings from the Pingdom bot from locations all over the world.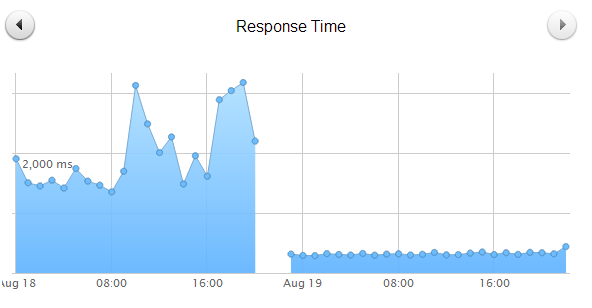 Even after a few days on the new host things are still looking good!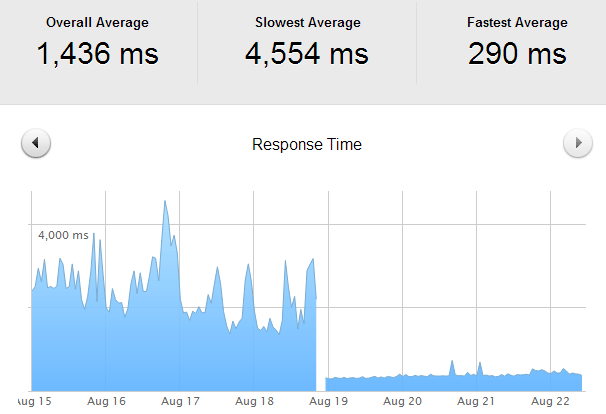 As you can see below, two obvious things:
The new server is MUCH faster and
it is much more consistent.